Best Christian Shows for Preschoolers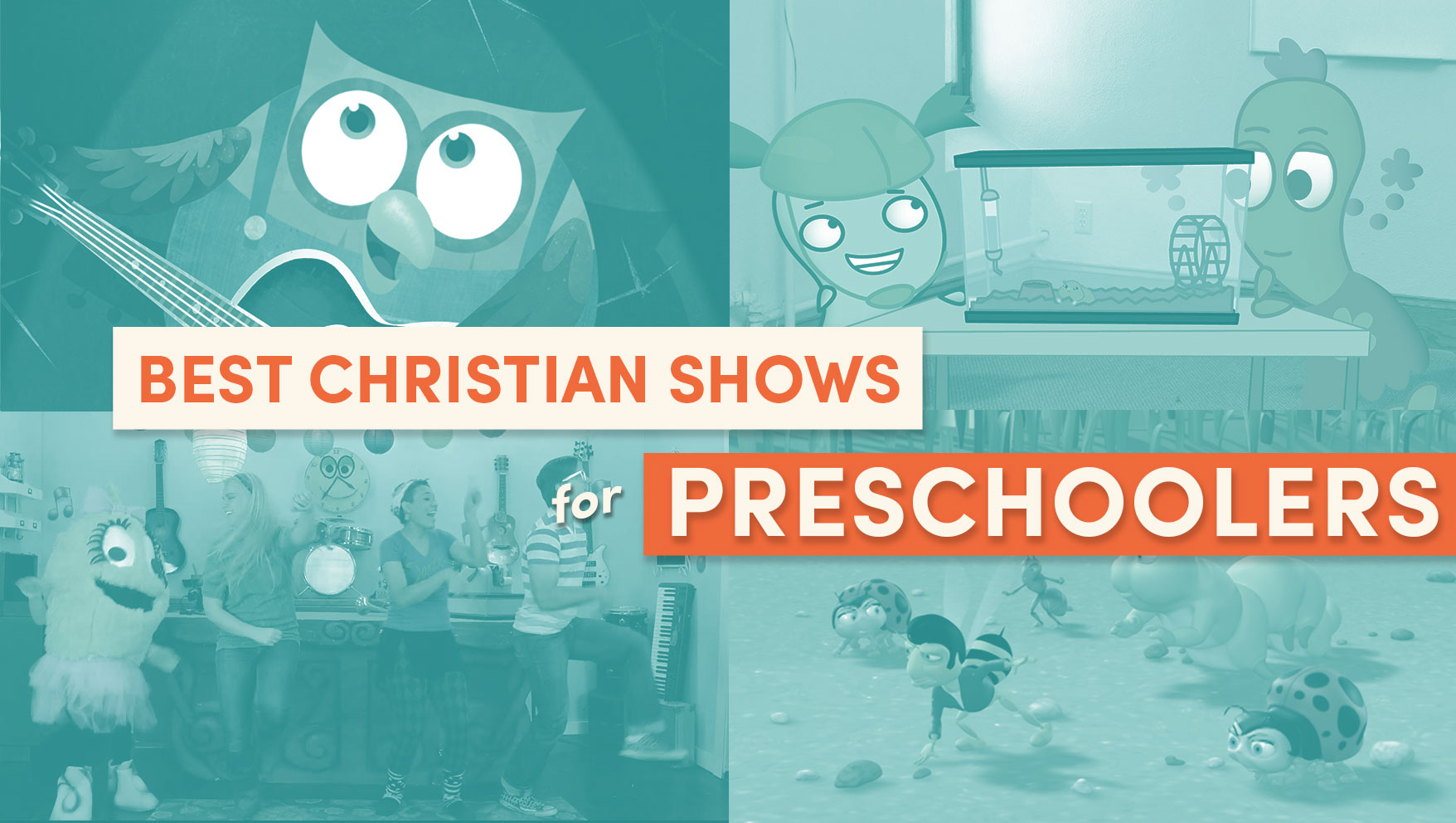 Looking for the best Christian shows for preschoolers? Look no further! Minno, the only streaming video app created just for Christian kids, has the best Christian preschool tv shows available. Your kids will love learning about God with their favorite characters!


Here are our 4 favorite Christian shows for preschoolers:
Owlegories
We absolutely LOVE Owlegories! This new show follows a hilarious and adventurous group of little owls - Gus, Joey, Violet, Nora and Twitch - as they learn about nature, faith and God with Professor Owlester. Every episode features a Bible verse and concludes with a 2-minute teaching segment from a well-known pastor or author. Give Owlegories a try on Minno today!

TuneTime
TuneTime is such a fun show for preschoolers! Join Rachel, Colby and their friends the Tunies as they spend a summer working in their uncle's music shop. Full of great music, Bible stories, hilarious moments and more, TuneTime is guaranteed to be a favorite with your preschoolers! Check out TuneTime on Minno.

Whirl: Ada and Friends
Whirl is a darling Bible-based cartoon that follows the lives of the kids of First Second Church and their many adventures. There are 2 series of Whirl on Minno, and Whirl: Ada and Friends was created just for preschoolers! Ada, her twin brother Otto, and all their friends learn about God through their many wacky adventures. Watch Whirl today with a free 7 day trial to Minno!

Hermie & Friends
Hermie & Friends, from best-selling author and pastor Max Lucado, features Hermie and all of his garden friends as they learn all about God and how to follow him!


Join Minno today for a free 7 day trial of the best Christian streaming app for kids!