Eleven Best Valentine's Coloring Pages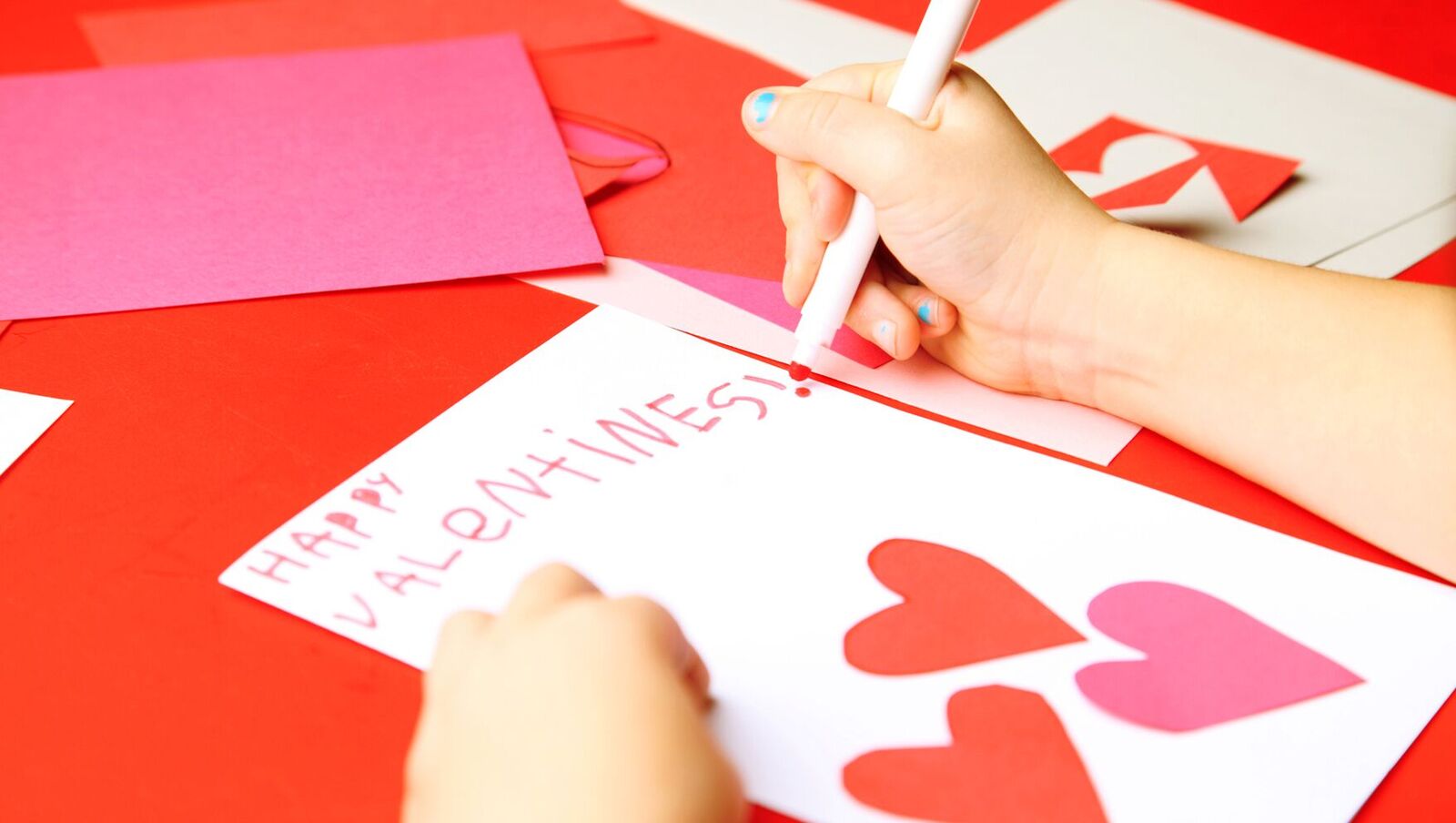 See eleven of our favorite Valentine's Day coloring pages from across the internet below. Enjoy coloring them and giving them away to your loved ones this Valentine's Day! Before you find your favorites from the list below, download free Bible Verse Valentines from Minno!
1. Faith, hope, and love. We learn in 1 Corinthians 13:13 that the greatest of these is love. This
February coloring page
features Chuck Waggin singing a love song while hearts envelop him - showing that we are always surrounded by God's love.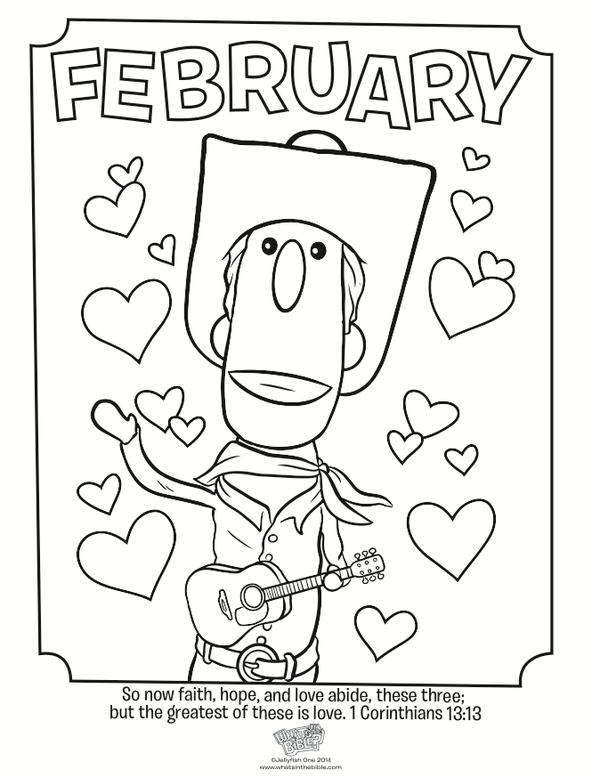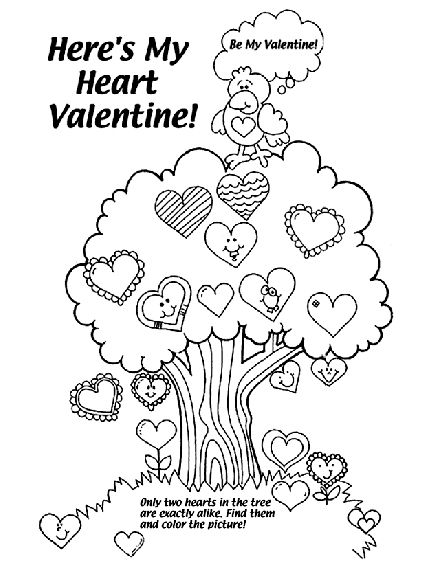 3. Give a personalized Valentine card by coloring this scene of sweet elephants and birds from Spoonful.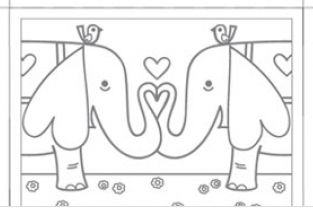 4. God loves all His children and we are called to love each other, too! Color this 1 John 4:7 coloring page from Christian Preschool Printables.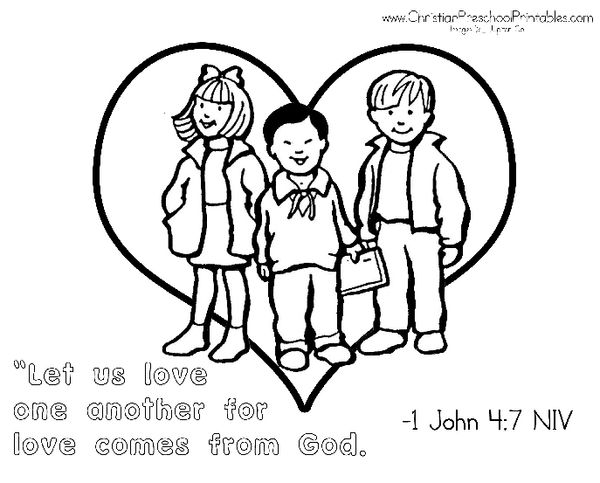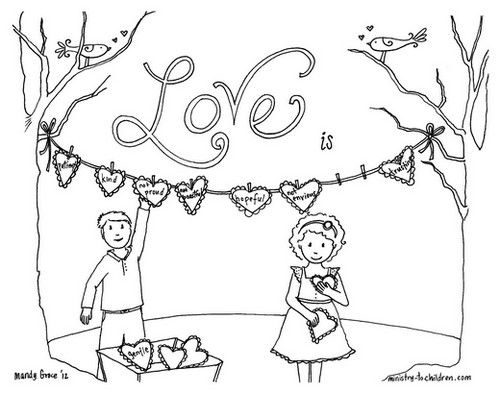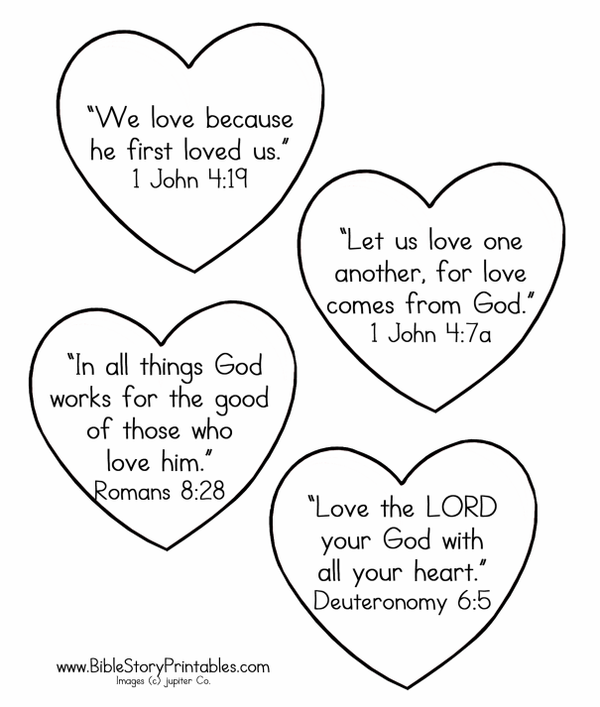 7. Color Buck Denver this Valentine's Day! This coloring page reminds us that in John 13:34, God asks us to show love to everyone.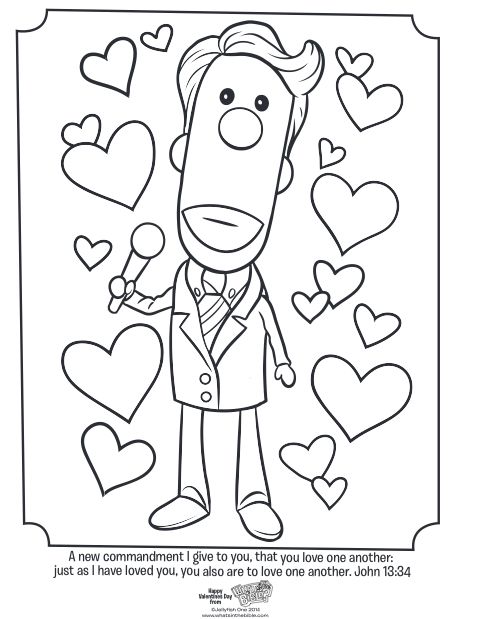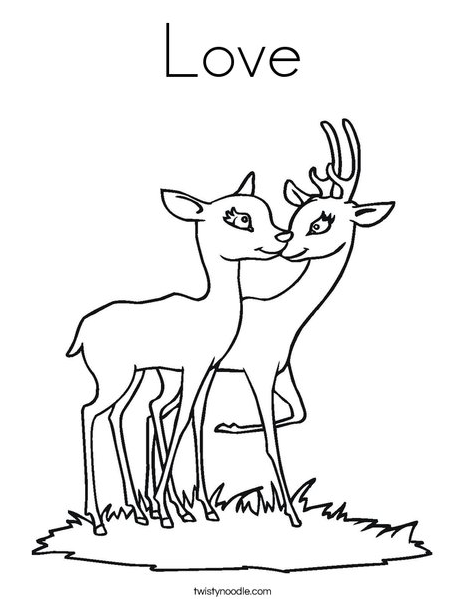 9. Roses - the universal symbol of love on Valentine's Day! Download a beautiful bouquet to color here.