Everything You Need to Know About Christmas
Christmas is known as the "most wonderful time of the year" - but what does it really mean to us? We have gathered resources to help your family dig deeper into the meaning of Christmas and what the Christmas traditions of today mean to our faith and the celebration of Jesus' birth.

We have gathered up videos, blog posts, and activities that will help your family navigate the "tricky bits" of Christmas so you're not caught off-guard when your children ask you why their friends celebrate another holiday, or about Santa and Christmas trees!


---

Watch videos about Christmas, including clips from the Christmas DVD Why Do We Call It Christmas? plus see Clive & Ian's 12 Questions of Christmas, in which they answer questions like "What do Christmas trees have to do with Jesus?" and "What is Hanukkah?"



In the DVD Why Do We Call It Christmas?, we learn who Emmanuel is. "Emmanuel" is one of the names for Jesus because it means "God with us." The world says Christmas is about lots of commercial things, but as believers, we know that the holiday is about Jesus, which is why it's called Christmas. We're encouraged to resist the temptation to think of Christmas as being about presents, or sales at the mall, and focus on Emmanuel - that God is with us! Watch this video, then as a family think of ways you can remind each other that Christmas is about Jesus! Also, think about other names for God and what they mean to you.


---

Christmastime is such a wonderful time to spend with family and to reflect on the birth of Jesus and what His birth means to us today. It can also be a confusing time, as our children try to put together what Christmas trees, Santa Claus, little elves and reindeer have to do with the birth of Christ all those years ago! Our Christmas blogs give the context you need to help explain to your children what all the traditions of today mean and how they tie back to Jesus' birth!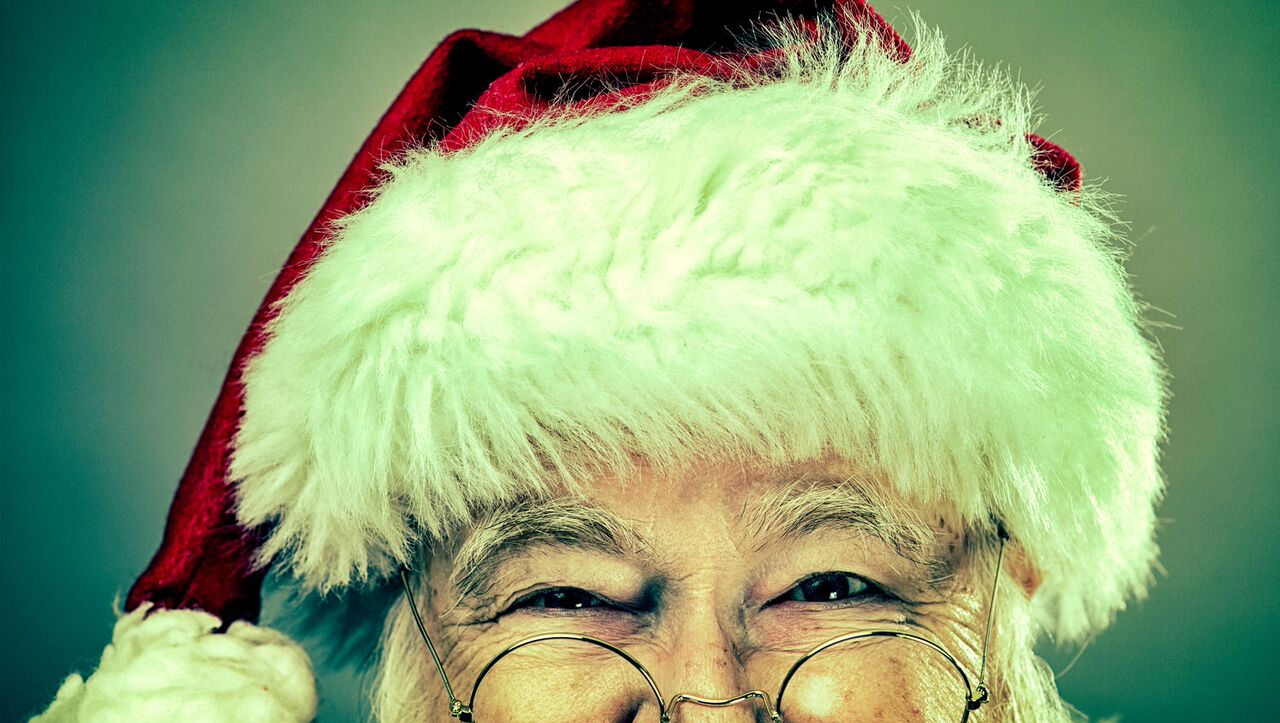 Jolly Old Saint Nicholas, Father Christmas, Kris Kringle, Santa! Who is he? Where did he come from? It turns out our beloved Christmas icon comes from a bishop in the church in the 300s. Legend says that Saint Nicholas gave money to the poor, and later the church declared December 6th to be Saint Nicholas Day. In the early 1800s, Saint Nicholas - now known as Santa Claus, from the Dutch "Sinter Klaas" - became popular in the United States. Many of our modern traditions around Santa come from an anonymous poem published in 1823 called "A Night Before Christmas."


---
Check out our activity library for fun ways to engage and teach your little ones this holiday season!

Download and color scenes from the What's In The Bible? Christmas DVD Why Do We Call It Christmas? In this DVD, Buck Denver feels a little overwhelmed by questions about all the traditions of Christmas. His friends step in to help him understand what modern Christmas traditions mean and how they relate back to the birth of our savior, Jesus! Color scenes from the DVD including Pastor Paul singing Christmas Hymns, Sunday School Lady and Marcy baking Pepparkakor, a group gathered around a campfire to talk about Emmanuel, and more!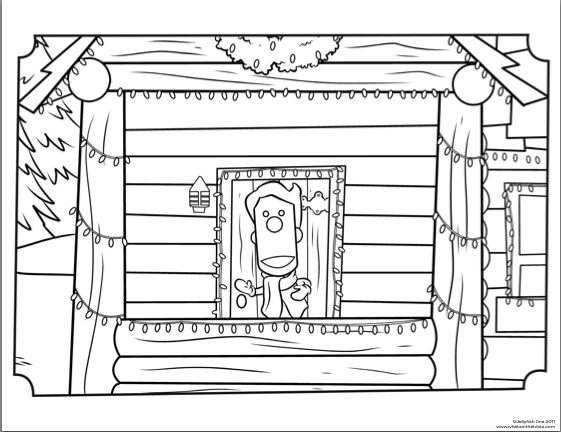 What are some of the questions you have about Christmas? Chances are the DVD Why Do We Call It Christmas? can help answer those questions! In this coloring page scene, Buck Denver stands outside his family cabin in Indiana and reflects on Christmas and what it means to us today.

Our friend Chester Wigget is known for his wonderful popsicle stick theater skills in the What's In The Bible? DVD series. You can always count on Chester to share the stories in a humorous and...unique way!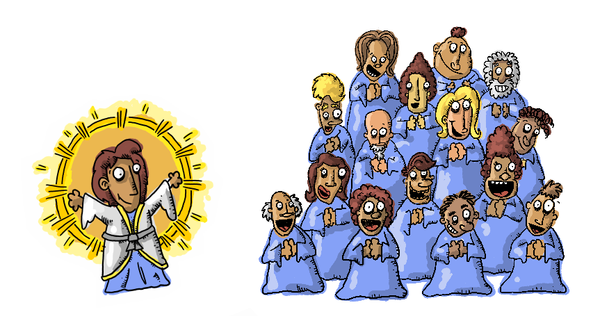 Featured Popsicle Stick Theater: Luke 2

Chester Wigget shares the true meaning of Christmas through popsicle stick puppets in the DVD Why Do We Call It Christmas? You can download the popsicle stick puppet images and make your own popsicle stick theater to re-tell the story of Luke 2 at home! Watch a clip of Chester Wigget acting out Luke 2, then download and make your own to finish the story!

Download and make Christmas ornaments and Christmas cards featuring some of the cast of What's In The Bible? and Why Do We Call It Christmas? The ornaments feature Agnes & Winnifred, Chester Wigget, Captain Pete, Monkey, Pastor Paul, Clive, Ian, Marcy, and Sunday School Lady. You can also download and print Christmas cards featuring Sunday School Lady, Clive, Chuck Waggin, and Buck Denver!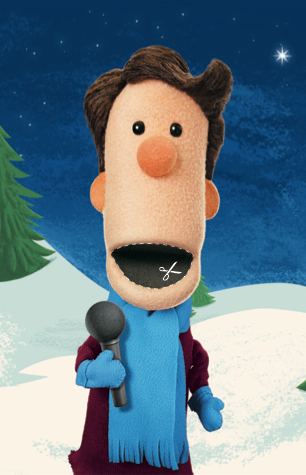 Everyone's favorite "man of news" - it's the Buck Denver Christmas Card! Featuring Buck Denver bundled up in a scarf in front of a lovely snow scene, the inside reads "Breaking news! It's Christmas!" Share What's In The Bible? with your friends and family by printing out this Christmas card and passing it out!