For All the Ways You GIVE Christmas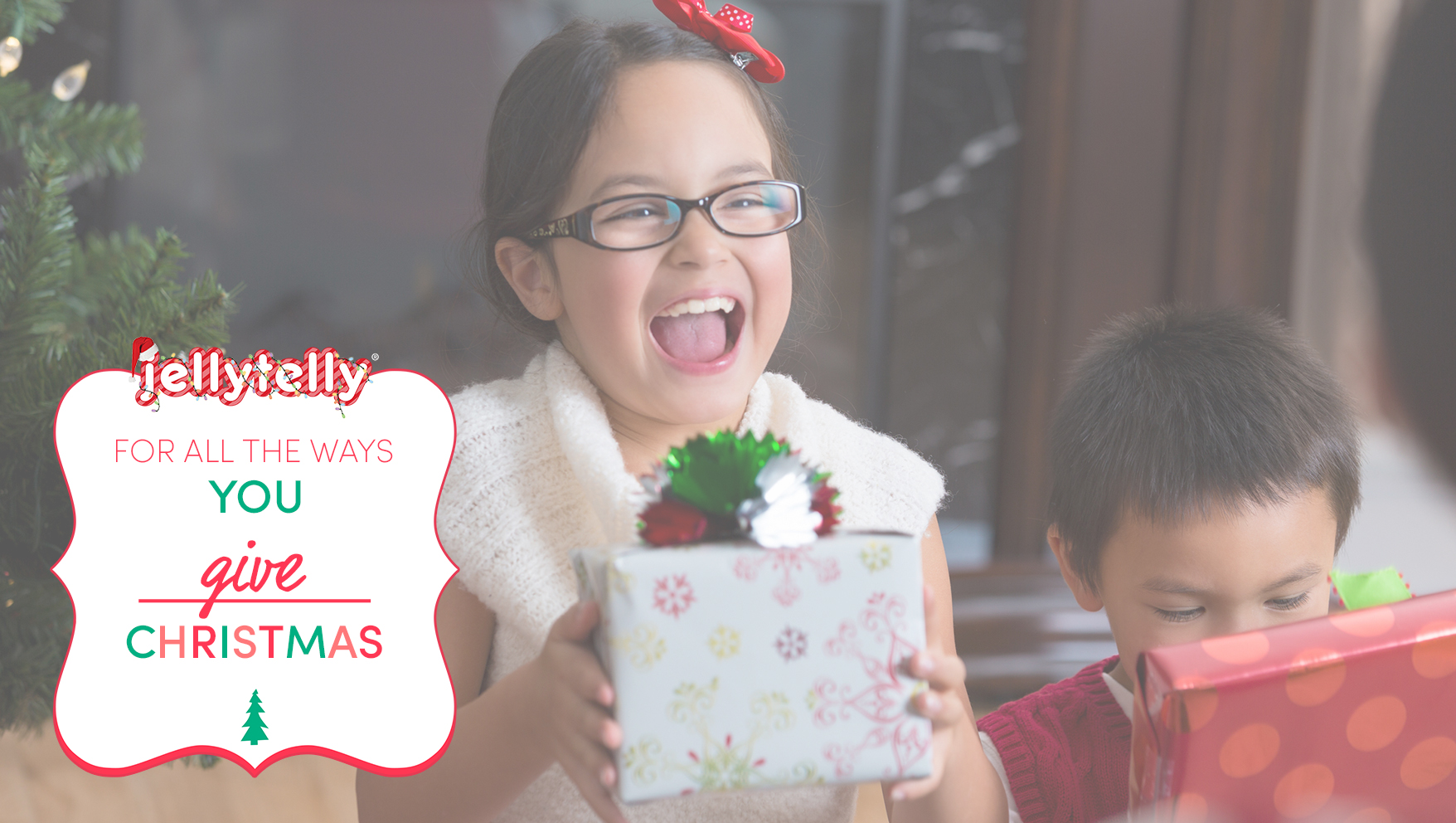 Giving at Christmas can mean many different things, from the gifts under your tree to serving your community. Find ideas for all the ways you give at JellyTelly!
Christmas Gift Ideas

Shop the best Christian Christmas gifts for kids on the JellyTelly store.
5 Great Gifts to Help Your Kids Know the Bible
How to Create a Christmas Budget - And Stick to It!
4 Ways to Simplify Christmas This Year Plus Family Gift Ideas
5 Handmade Christmas Ornaments You Have to Make with Your Kids This Year
The Gift of Serving at Christmas
For Churches: How to Serve Families at Christmas
Free Printable Invitation for Christmas Services
How to Make Room for Giving This Holiday Season
Teach Your Kids the Fruit of The Spirit Through Serving
How to Instill Generosity in Your Kids
Gather Your Friends and Family Around the Table with Your Kid's Help
Give Your Kids the Gift of Your Time This Christmas
Teach Your Kids to Serve Others Without Leaving the House
More JellyTelly Christmas Ideas