Moms, Here's How to Find Rest in the Midst of Christmas Craziness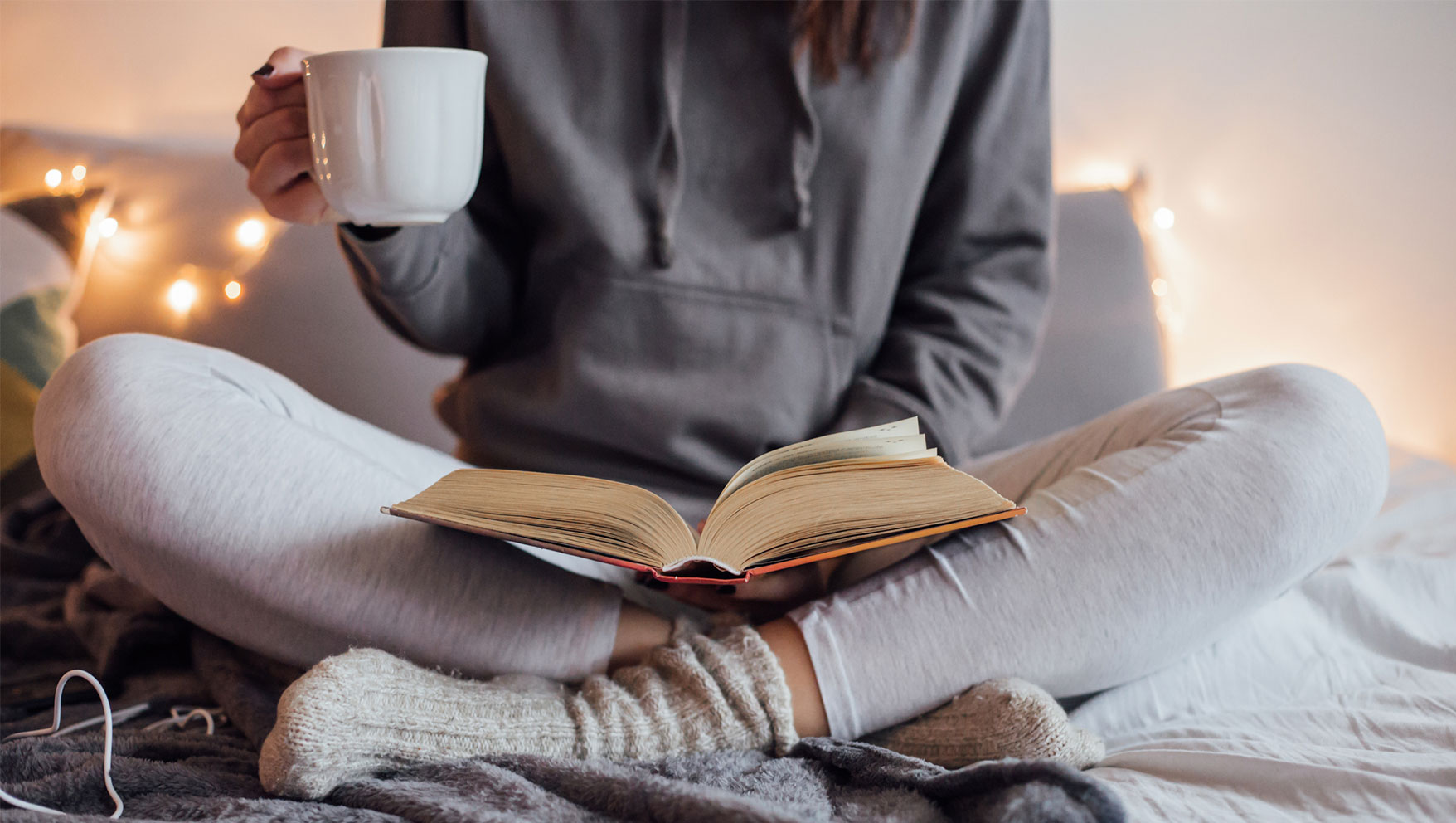 You've braved the malls and decked all the halls. You've baked and wrapped and counted down to Christmas with Bible verses and treats. There's only a few days left to get it all done but instead of scrambling toward the perfect holiday you imagine, here's what I want you to do. . .
Stop for a minute and just breathe.
Oh our hearts are in the right place as we strive to make the holidays magical for our loved ones. Maybe we think the more magical it is, the more our children will connect with Jesus, the true meaning of Christmas. But in all of our doing perhaps we've missed the point of his coming. Jesus said,
"I have come that they may have life and have it to the full." John 10:10b (NIV)
Do you feel full, mama? Not full of holiday treats or full of to-do's that need to get done. I'm not talking about a schedule full of parties and get-togethers.
Is your heart full? Are you living the abundant life he promised in this scripture?
If despite your busyness and best-efforts you still feel empty, I want you to choose just one of these ways to find rest in the midst of the Christmas craziness:
Do something that makes YOU happy. Choose YOUR favorite holiday movie, song or treat to enjoy. Take a break from making Christmas magical for everyone else and choose to delight in your favorites of the season. Put your feet up while enjoying a cup of hot cocoa and your favorite Christmas story. Sit and read a book or take a long, hot bath. You know what they say, "Nobody's happy if mama's not happy." Spend time filling your own cup of joy and watch it spill over onto your family.
Pause and notice the beauty of Christmas all around you. The lights and decorations, even the wrapping paper and ribbon. There are so many visually pleasing things about the holiday season that remind us of creativity and our Creator. As you admire twinkle lights and the adorable stockings that adorn your friend's mantle, let it remind you that we enjoy all beautiful things because of Jesus', whose arrival brings light to every dark place.
Recognize he sees your weariness and wants to meet your needs with his love and mercy. He understands your desire to make Chistmas wonderfully meaningful for your family. He doesn't require your tireless efforts but he does delight in the heart behind them. He sees the light you are trying so hard to shine on the true meaning of the season. And because this is what he desires as well, he'll meet you in the midst of it all with love and mercy. Because when our heart says, "Let it be to me, according to your word" as Mary's did, he is honored. Read this adaptation of Luke 1:46-55, Mary's Song for Moms, and be reminded that "he protects [your] spirit from that which tries to rob [your] peace." He is present in the hustle and bustle, ready to exchange your holiday burden for peace.

I believe that if you take time to fill your soul this Christmas, your heart will be strengthened to accept the gift of the season and you'll find yourself more ready than ever to enjoy every detail you've worked so hard to orchestrate.