The Best Christian Shows for Pre-Tweens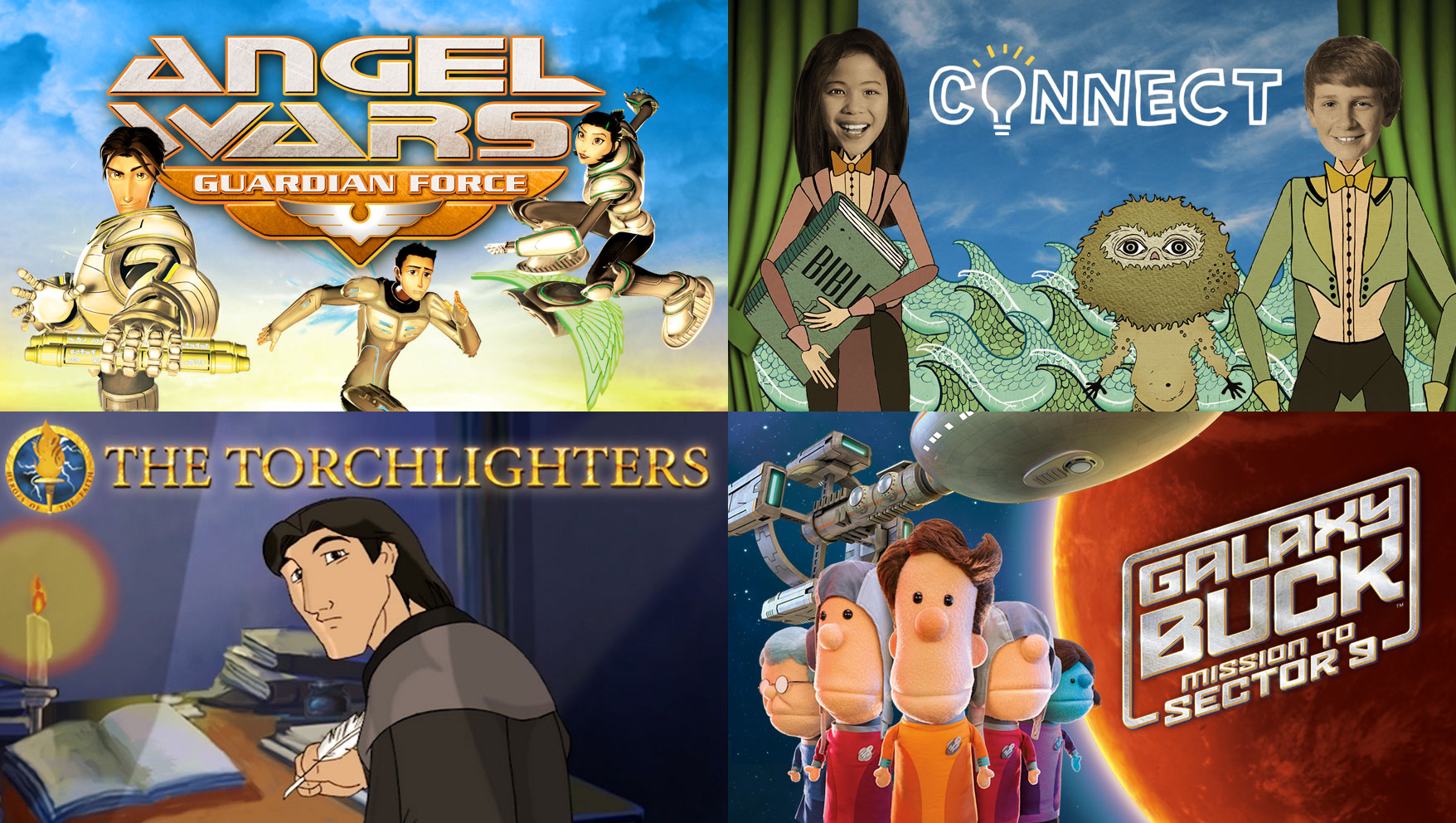 Pre-tweens (ages 8-10) will love these Christian shows on Minno! They'll experience history, adventure, fun and more - all while learning about God. You'll find shows for all ages on Minno, but here are our 4 favorite Christian shows for pre-tweens:
Kids who love action and adventure will love Angel Wars! Angel Wars follows a league of Angels known as the Guardian Force as they carry out the Maker's will, bringing light to the darkness in the world. Led by the archangel, Michael, their missions range from protecting mortals to defeating demons. Watch Angel Wars now on Minno!
Connect is a wonderful show that offers a fun twist on Bible stories. It follows Becky and Todd as they write, direct, and perform their own interpretations of Bible stories. Each episode revolves around a story from the Bible and what the kids think it means. And given their unique personalities, Becky and Todd can sometimes be… a little off the mark. Laugh along as you watch Connect on Minno!
Do your kids loving learning about history? We love The Torchlighters, which presents the stories of true-life heroes from Christian history! See what God can do through a "Torchlighter" and be challenged to carry your own torch while learning about the history of our faith. Watch The Torchlighters today on Minno.
Galaxy Buck is the ultimate space adventure! Everyone in the family will love it. Buck Denver has a simple dream - to save the galaxy. Working for the Galactic Mission Board, Buck dreams of carrying God's love to every corner of the Milky Way! Except he doesn't have a starship. Or a crew. Or even a captain's license. He just needs a chance. But when that chance comes and Buck finds himself leading a real mission into deep space, things don't go at ALL like he imagined! Stream Galaxy Buck today on Minno.