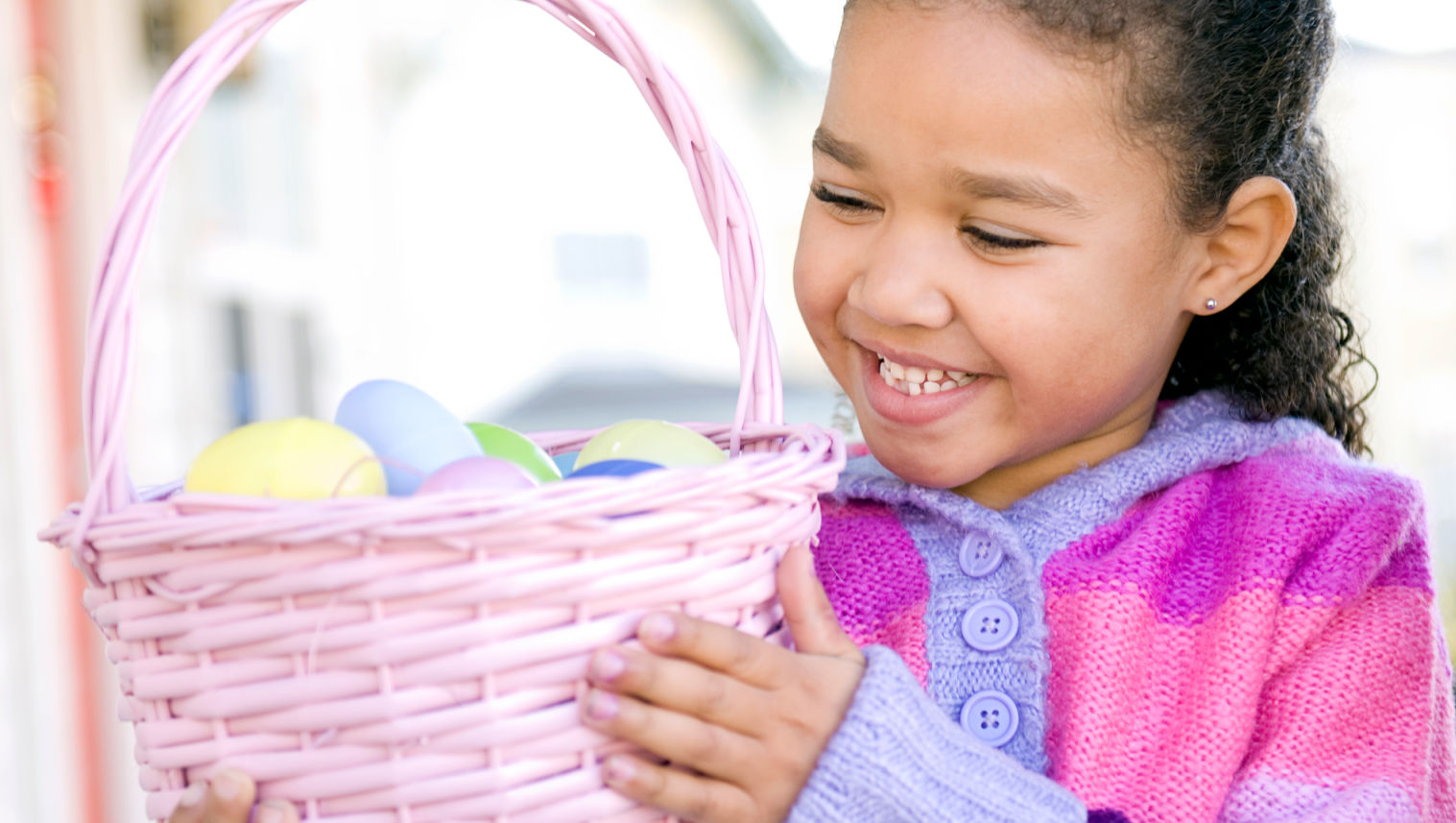 Looking for ways to spread Easter joy in your neighborhood or with your friends and family this year? While we're still in an era of social distancing amidst a global pandemic, there are still many fun ways to bring joy this Easter.  
A Reverse Easter Egg Hunt may be just the thing your family can do! Think of it as a really fun way to share the joy and celebration of Easter, but with a giving twist. In a reverse Easter egg hunt, you still buy plastic eggs, candy, little toys, and other Easter-egg-treats. But instead of finding Easter eggs, your kids get to give them! This is a wonderful way to include your kids in spreading the good news about Jesus and Easter and to encourage them to give instead of receive. It may turn out to be so fun (and such a blessing to your neighbors) that you decide to add it to your annual Easter traditions! 
You can also make verse cards to share the truth and joy of Jesus with your neighbors! Just write the verses, cut them out, and include them with your eggs. 
Steps to a Reverse Easter Egg Hunt:
Make a map of your neighborhood or special friends/family you want to take eggs to. Count how many houses you'll be taking eggs to. 

Buy plastic eggs and goodies to put inside (candy, small toys, etc). You may want to buy paper lunch sacks as well to put the eggs inside for each house. 

Involve the whole family in making the eggs! Littlest kids can count out the candy or decorate the paper sacks. Write special notes or Easter verses and include those in the sacks as well. You can use the Easter Bible Verse Cards below!

Make a day of it! If you are driving your egg route, stop and get everyone's favorite treat to enjoy in the car. Drop the bags off on porches. You can ring the bell and say hi if you want! 
. . . . . . . . . .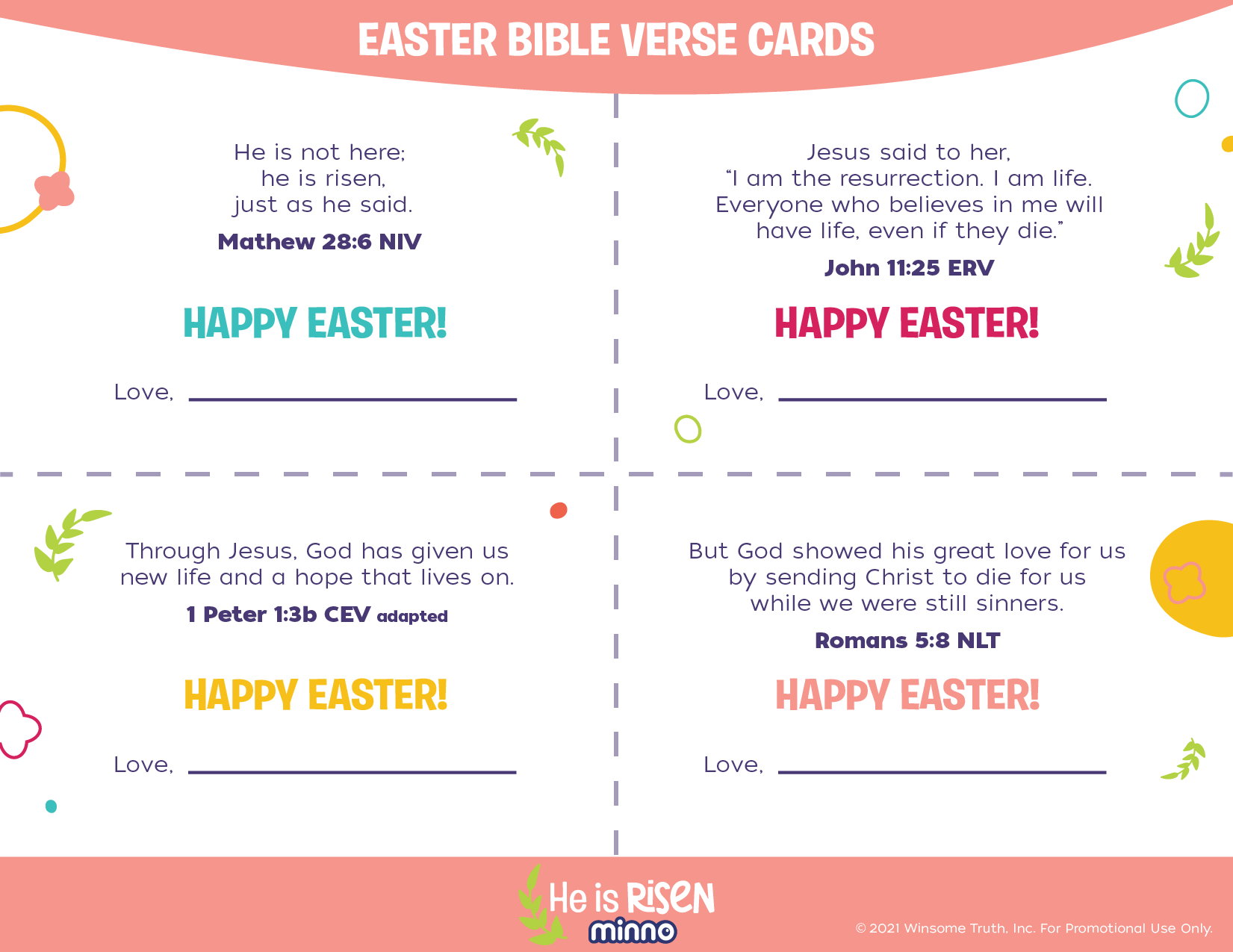 Reverse Easter Egg Hunt Bible Verses
Use these Easter Bible Verses to share the joy of the season. Write them on your own card or download our Minno Easter Bible Verse Cards!
He is not here; he has risen, just as he said. Matthew 28:6 NIV
Jesus said to her, 'I am the resurrection. I am life. Everyone who believes in me will have life, even if they die.' John 11:25 ERV
Through Jesus, God has given us new life and a hope that lives on. 1 Peter 1:3b CEV adapted
But God showed his great love for us by sending Christ to die for us while we were still sinners. Romans 5:8 NLT